Description
890 EZ Trail 8 Ton, 90″ Tread Running Gear w/ 11L-15 8 Ply Tires
890 EZ Trail 8 Ton, 90″ Tread Running Gear w/ 11L-15 8 Ply Tires has a Wheel Base of 85-182″

E-Z Trail wagons flex their muscles over terraces and through waterways! There is no terrain too rugged for the triple torsion telescopic reach that stretches from 7′ to 15′ by fractional increments.
Here's why E-Z Trail wagons "won't wag": The kingpin with tapered roller bearings simply keeps the steering as good as new long after others are worn & wagging! Dual Stops: Steering frame strikes both stops simultaneously "before and behind". Exclusive 100% greater over-steer protection.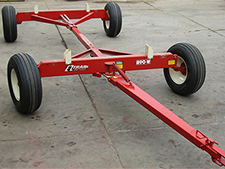 The 890 Running Gear is wide spanning at a tread width of 90″.  This makes a great and safe Running Gear for use with our
Description
Specifications
Capacity
8 Ton
Tread Width
90″
Wheel Base
85-182″
Axle Height
25″
Axle Rectangle
4 x 8
Spindles
1 3/4″
Tongue Lift/Spring
YES
Torsion Reach
YES
Ball Joints
YES
King pin w/ Tapered Roller Bearings
Standard
Hubs
6 bolt
Standard Tires
11L-15
Stake Width
38″, 42″, or 60″
Weight
895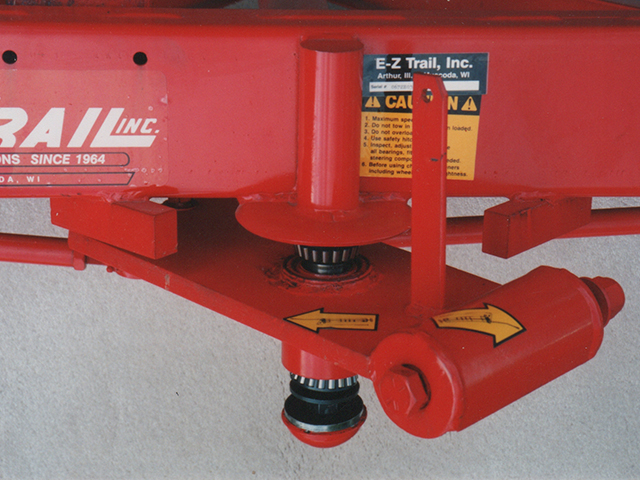 Must be picked up at Woodward Crossings, Aaronsburg, PA
Payment by Check when Picked Up at Woodward Crossings – Please Call 814-349-4484 to Order
If you are looking for an EZ Trail 8 Ton Running Gear with a 72″ Tread, Click Here to see the EZ Trail 872W Running Gear.
If you are looking for an EZ Trail 10 Ton Running Gear with a 74″ Tread, Click Here to see the EZ Trail 1074 Running Gear.
NOTE: Supplies are Limited
Made in the USA
You may also be interested in our other EZ Trail Products:
EZ Trail 230 Bushel Gravity Wagon on 872W 8 Ton Gear
EZ Trail Head Hauler, 21 ft. Header Cart w/680 Gear
EZ Trail Head Hauler, 26 ft. Header Cart w/680 Gear
EZ Trail 12 Ft. Hydraulic Auger
1074 EZ Trail 10 Ton, 74″ Tread Running Gear w/ 12.5L-15 Tires
872W EZ Trail 8 Ton, 72″ Tread Running Gear w/ 11L-15 8 Ply Tire
EZ Trail 300 Bushel Gravity Wagon on 1074 10 Ton Running Gear
 EZ Trail Hay Rack 9 x 18 Throw Wagon on an 890W Running Gear